One of the wonderful things about Warrandyte Primary School is the relationships that are formed between students of different ages.
Our Buddies Program is a dedicated program in creating cross-age interactions, as our Year 6 students buddy up with a Prep student to support their first year at school. Time spent with their buddies is enjoyed by both the Prep and Year 6 students, as a unique relationship is formed. For the Preps, their buddy is a further familiar face, while each students' social and emotional skills are enriched.
The Warrandyte Primary School Bushband started in 1983, and has run ever since. Each year, senior students have the opportunity to audition for a variety of traditional 'bush' instruments, including spoons, washboard, lagerphone, slapbase (also known as a tea chest base), wobble board and vocals.
The Bushband was the creation of local Warrandyte identity, Kevin O'Mara while he was a teacher at the school during the 1980s, and he continues to lead the Bushband, in his own inimitable style, nearly 30 years later. A talented musician and song writer, Kevin regards the Bushband as an opportunity to harness and develop the natural musical talent and enthusiasm of the senior students at the school. With the Warrandyte Primary School Bushband, he has created a unique performing group that has become iconic in the local area.
The annual Victorian State Schools Spectacular is an invaluable performing arts opportunity for Victoria's government school students from Prep to Year 12. It encourages creative skills, discipline, perseverance and confidence over months of rehearsals. With the support of our Performing Art Teacher, a group of our senior students were offered the opportunity to participate in the Victorian State School Spectacular last year.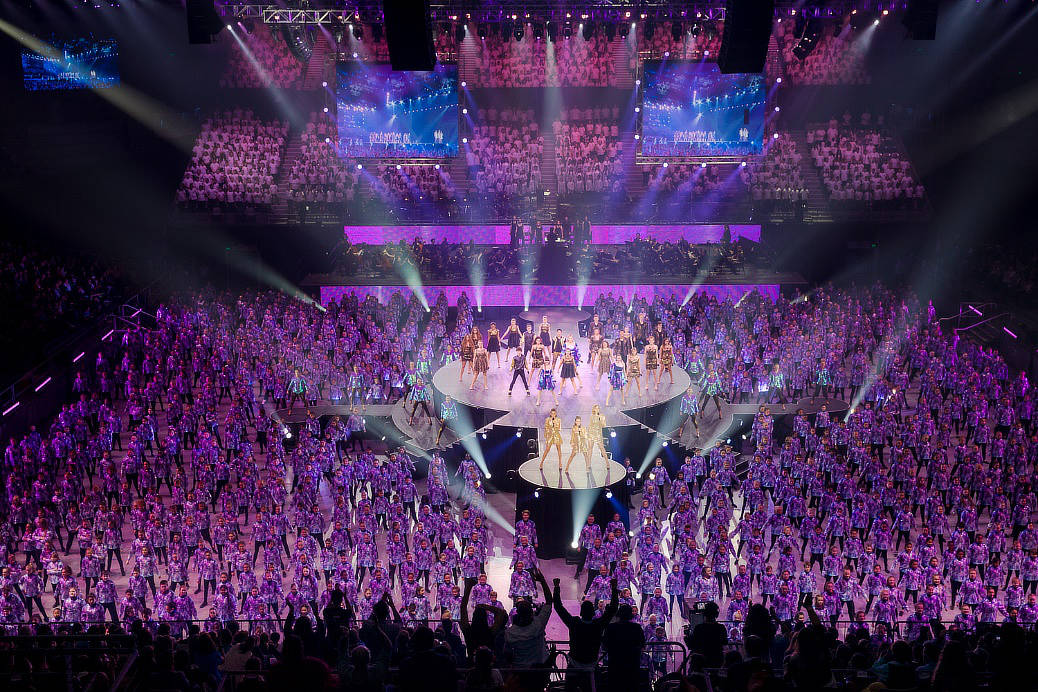 Highlights from the 'Beatuy of the Beast" Production.
Warrandyte & District Community Music Program
Instruments (during school hours): Piano, keyboards, drums, ukulele, vocals, flute
(If there is an instrument not listed here, please check with Wonnies as they may offer what you're after)
Wonnies have instruments for hire too so your children can practise at home.  For all enquiries/enrolments please contact Wonnies (see flyer for details).
We will also be running our after school music program.  Please note this is offered to past and present students.  It also welcomes beginner parents!  It's great for children who are in after school care too.
Instruments (after school hours): Guitar and Bass guitar 
The school have some guitars available for hire.
Guitar offers groups of 2 or private lessons.
For information regarding the after school program please contact me directly.
Coordinator: Catherine Harrison 0401 015 835 or wps.musicprogram@gmail.com